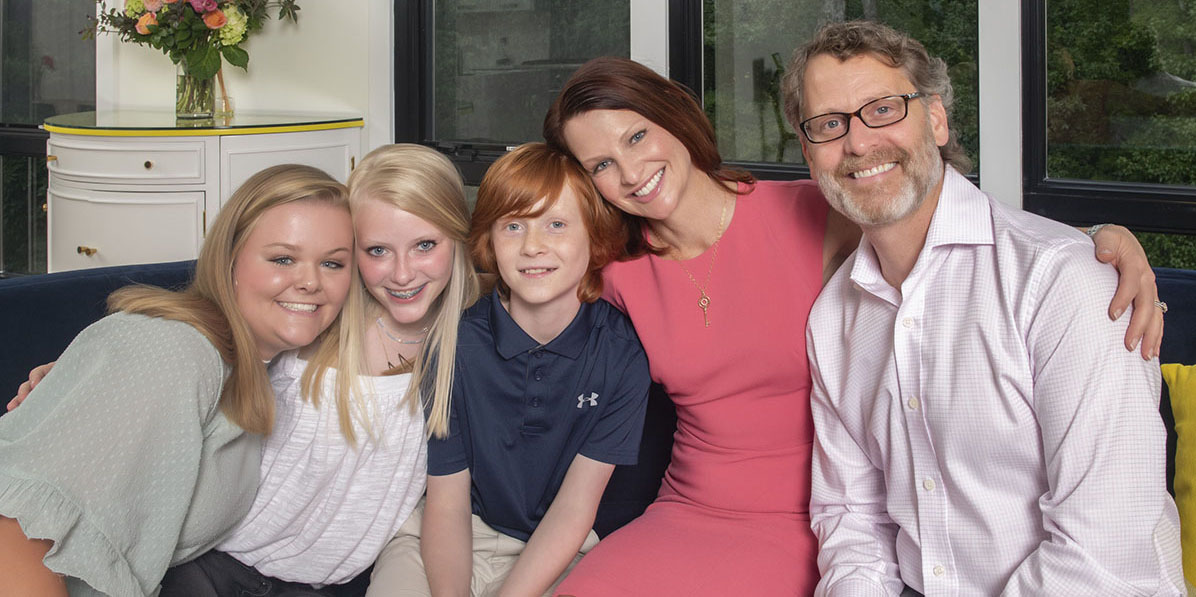 The Lanning family, from left: Dresden, Meredith, Eric, Emily and David
Nurse Anesthesia alumna pays it forward with scholarship
Emily Lanning (CRNA '04/NA) created the Emily and David Lanning Scholarship for the VCU Department of Nurse Anesthesia. Here, she discusses her career and what motivated this generous donation.
---
What led you to become a nurse anesthetist?
I learned about certified registered nurse anesthetists when I was working in the cardiac electrophysiology lab as a research nurse at Inova Fairfax Hospital in 2000. I graduated from James Madison University in 1994, and nurse anesthetists were never discussed in my program. After JMU, I worked in a cardiac care unit, then a surgical intensive care unit, and then I left that to work as a research nurse at the Washington Hospital Center in the cardiac cath lab.
After a few years, I moved north to work for Boston Scientific as a program manager. Then I came back to Virginia to Inova. One day a nurse anesthetist was at the head of the operating table managing the airway, and I asked her what she was doing. The following week I shadowed another nurse anesthetist in the operating room, and I knew right away that was what I wanted to pursue. I applied to two programs and was told during both interviews that I would not get in because my path was different. But I think my research experience helped because I was accepted at VCU and started the program in 2002.
What attracted you to VCU's program, and how would you describe your time as a student?
VCU's program was No. 1 in the country. I enjoyed the faculty, and I liked the size of the VCU Health System and the Richmond community. I also liked the class size of the program and the opportunity to learn from Dr. Chuck Biddle. The faculty was always supportive and available, and being able to participate in clinicals at most of our local hospitals really expanded our learning.
How would you describe your career as a nurse anesthetist?
My career has been great, and I can't imagine myself doing anything else. I get to do something different every day, and I have learned so much about pathophysiology, diseases and surgical procedures. I have been with the same group at Bon Secours St. Mary's since graduation. I would definitely choose this path again. It perfectly suits my interests and strengths.
Why have you decided to leave the Department of Nurse Anesthesia in your estate plans?
I chose to fund a scholarship with the department because getting my master's degree and being a nurse anesthetist have really been a dream come true. I am financially stable and independent, I use my intellect every day, I've met a lot of great people and patients over the past 15 years, and I get to spend my life with the best husband and family on the planet. I would not be nearly as content and grateful as I am, and be able to handle all the stresses of life, without this career. I want to be able to help other people achieve this dream and help remove a small part of the financial stress that typically accompanies graduate school.