Additional faculty and staff news
VCoA receives CARES Act COVID-19 funding
The Health Resources and Services Administration awarded $90,625 to the Virginia Center on Aging to support its Geriatrics Workforce Enhancement Program in preventing, preparing for and responding to COVID-19. Much of the program's face-to-face training is being conducted virtually. These funds allow for the purchase of telehealth equipment and the training of health professions students and clinicians to deliver quality telehealth care services during the COVID-19 pandemic.
---
VCoA offers online learning

The VCoA's Lifelong Learning Institute, a member-supported organization designed to meet the educational and social enrichment needs of adults age 50 and "better," launched a series of online courses through Zoom in spring 2020 with 50 courses taught by 30 volunteer instructors. Rachel Ramirez, executive director of the institute, trained more than 250 members to provide lifelong learning experiences for its older members. The largest online course, with 95 students, was about artist Vincent van Gogh.
---
Webinar focuses on virtual group therapy techniques
Courtney M. Holmes, Ph.D., associate professor in the Department of Rehabilitation Counseling, presented a webinar on virtual group therapy by the Community Technical Assistance Center of New York. The webinar included a focus on engagement, connection, group cohesion between the members and increasing participation within the virtual group process. Group facilitators and leaders learned different skills to facilitate group discussions.
---
Riddle's paper is most-read
A paper co-authored by Dan Riddle, Ph.D., PT, "Pain Coping Skills Training for Patients Who Catastrophize About Pain Prior to Knee Arthroplasty," was one of the top 10 most-read papers in 2019 in the Journal of Bone and Joint Surgery. Riddle is a faculty member in the VCU Department of Physical Therapy and the departments of Orthopedic Surgery and Rheumatology. He also is department coordinator of the college's Ph.D. distance-learning program.
---
Nurse Anesthesia faculty elected to nursing org board

Department of Nurse Anesthesia faculty Nicole Damico, Ph.D., CRNA, CHSE, Jiale "Gary" Hu, Ph.D., RN, and Beverly George-Gay, D.N.P., M.S.N., AGPCNP-BC, were elected board officers of the Gamma Omega Chapter of Sigma Theta Tau International, the second-largest nursing organization in the world. Their work as new leaders, along with the other committee members, will help advance nursing toward a strong, growing and vibrant future. Secretary: George-Gay; Awards Committee member: Hu; Governance Committee member: Damico.
---
Chaplain featured in webinar

Jason Callahan, M.Div., chaplain at the Thomas Palliative Care Unit at VCU Massey Cancer Center and instructor in the VCU departments of Patient Counseling and Pastoral Care, served as a panelist in the May 2020 webinar, "What I've Seen. What I've Felt. What This Means: Stories and Reflections of Inpatient Palliative Care Chaplains Amid the Pandemic." The webinar was sponsored by Transforming Chaplaincy, a national think tank representing research institutions and educational programs.
Faculty retirements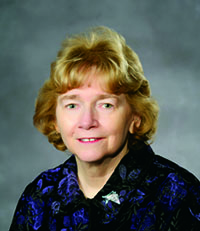 Friends, family and colleagues of Department of Health Administration faculty member Dolores G. Clement, DrPH, FACHE, gathered at the College of Health Professions in September 2019 to celebrate her career and congratulate her on retirement. More than 130 guests attended the event, which included a program featuring remarks by past department leaders, faculty and colleagues who shared memories and stories spanning her 33-year career with VCU.
In lieu of gifts, those wishing to honor Clement's legacy were encouraged to contribute to the Dr. Dolores G. Clement Community Service Scholarship Fund. The scholarship was originally endowed through the efforts of the M.H.A. classes of '15 and '16 and is awarded to incoming M.H.A. students who demonstrate a commitment to community service. Contributions to this fund are still welcome and can be processed online at support.vcu.edu/give/healthadmin (use the drop-down menu to find the fund). Mail contributions to the Department of Health Administration, 900 E. Leigh St., Box 280203, Richmond, Virginia 23298.
---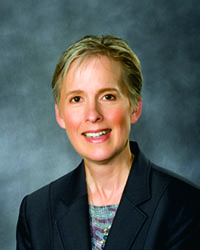 Gloria Bazzoli, Ph.D., retired from the Department of Health Administration following a distinguished career of scholarship, teaching and service contributions. During her time at VCU, she was the project principal investigator or co-principal investigator for over $4.3 million in external research grant funding from federal agencies and private foundations. In addition, she was VCU's principal investigator on sub-awards for an additional $291,000 in research funding. She also served as a collaborator and co-investigator on a number of VCU external research grants, most notably for researchers in the School of Medicine, for an additional $3.8 million.
While at VCU, she published 68 articles in peer-reviewed health services research journals (of a current total of 114), four book chapters, and two additional non-peer reviewed pieces. In addition, she presented at national and international conferences, including being an invited keynote speaker for a seminar at Luiss University in Rome, Italy, in 2008. Her research work has been widely recognized, receiving two national research awards from the Agency for Healthcare Research and Quality as the HCUP Outstanding Article of the Year in 2013 and again in 2016. Additionally, she received the Best Paper Award from the Health Care Management Division of the Academy of Management in 2002. She received the 2002 A.D. Williams Outstanding Research Award and the 2005 Distinguished Faculty Scholar Award. The M.H.A. Class of 2019 awarded her the Faculty of the Year Award in 2017-18, and M.H.A. students named her the Jerry Norville Outstanding Educator in 2009.