Sammons named a 2019 VCU Alumni Star
Fred Sammons (Cert '55/OT) was named a 2019 Alumni Star. Given by VCU Alumni, the annual award celebrates and honors alumni achievements in art, business, education, service and health care.
Sammons is credited with changing the face of modern occupational therapy. His many inventions can be found in clinics across the country. "l made a useful gadget and sold it for the best price, and if others copied it, I didn't care. I had new gadgets coming all the time," he said.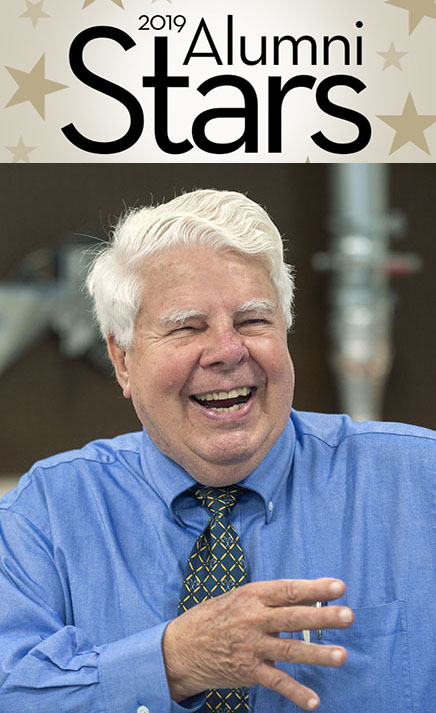 Sammons earned a degree in industrial arts education at California University of Pennsylvania and taught high school in Follansbee, West Virginia, for one year before serving in the U.S. Army during the Korean War. He later enrolled in an occupational therapy course at Richmond Professional Institute, which later became VCU.
Sammons' first job in occupational therapy was at the Rehabilitation Institute of Chicago, where he worked with patients and supervised the clinic for five years. He later specialized in artificial arm research for children and adults. In that role, he discovered a knack for finding solutions to the problems his patients were experiencing and began making sample devices. Sammons developed products and professional contacts over 10 years, which allowed him to start his own mail-order business in 1970 selling directly to occupational and physical therapy clinics. He sold the business in 1985 and began a long career as a consultant for the company he started.
Sammons has received many awards, including an honorary doctorate degree in public service from Western Michigan University in 1984 and a Making a Difference Alumni Award from VCU's Department of Occupational Therapy in 2013.