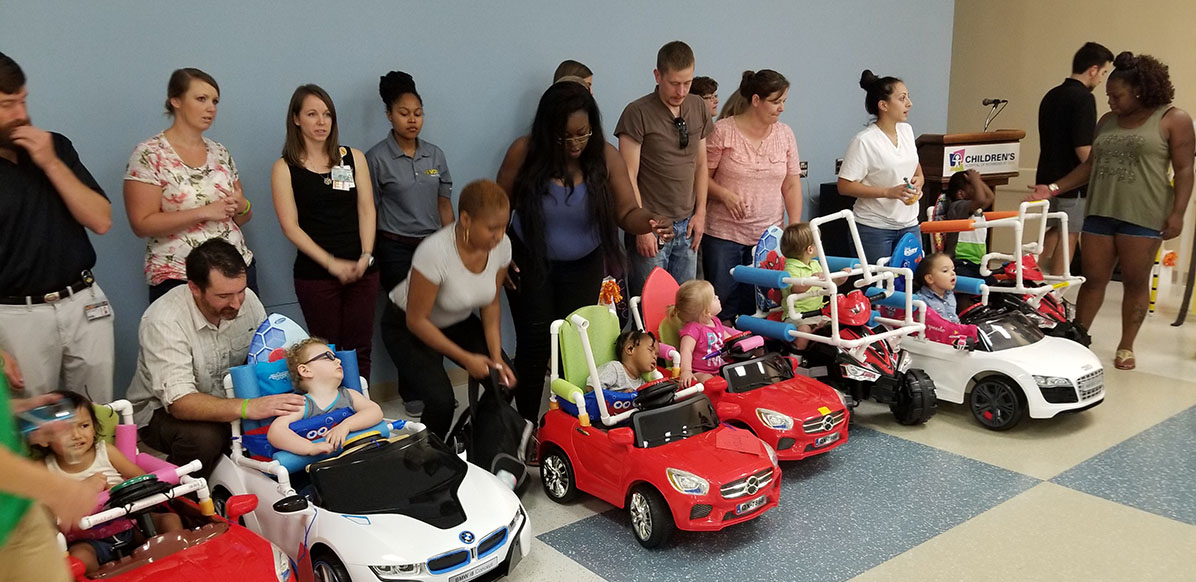 Parents ready their children to drive custom-designed cars.

Physical Therapy hosts Go-Baby-Go giveaway
The Department of Physical Therapy's Go-Baby-Go donation was held in November 2019 in the lobby of the College of Health Professions building. The event was for patients 1 to 3 years old with significant mobile impairment and provided each child with a custom vehicle to meet their mobility needs. The cars are built to help patients maximize their exploratory ability and independence.