Additional awards and achievements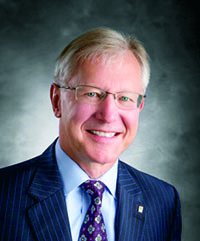 William B. "Bill" Downey (M.H.A. '85/HA)
William B. "Bill" Downey (M.H.A. '85/HA), president and CEO of Riverside Health System in Newport News, Virginia, was named one of the 50 Most Influential Virginians by Virginia Business magazine. Featured in the magazine's March issue, the seventh annual list recognized a select group of business leaders who are making a "big impact on Virginia's economy and its communities." To compile the list, Virginia Business looked for "fast-growing, innovative companies" and "leaders who share their wisdom and dollars with corporate or charitable boards." Downey joined Riverside Health System in May 1981. Additionally, he was named one of Virginia's most powerful and influential business leaders by the magazine, aligning him with peers across the commonwealth "who get things done."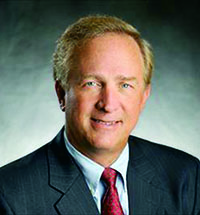 Howard Kern (M.H.A. '81/HA)
Howard Kern (M.H.A. '81/HA) was named one of Virginia's most powerful and influential business leaders by Virginia Business magazine. Kern, the president of Sentara Healthcare in Norfolk, Virginia, was also appointed by Gov. Ralph Northam to the state Advisory Council on Revenue Estimates.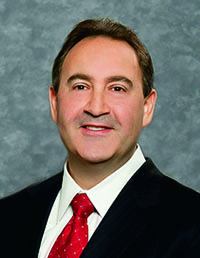 Jonathan B. Perlin

(M.S.H.A. '97/HA)
Jonathan B. Perlin, M.D., Ph.D., M.S.H.A., MACP, FACMI (M.S.H.A. '97/HA), chief medical officer and president of clinical services at HCA Healthcare, was inducted into the Tennessee Health Care Hall of Fame in October 2019. The hall of fame recognizes and honors the pioneers and current leaders who have formed Tennessee's health and health care community.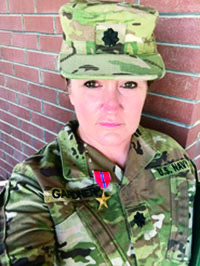 Diane L. Gardner (CRNA

'00/NA)

Department of Nurse Anesthesia alumna Diane L. Gardner (CRNA '00/NA) received the Bronze Star for her extraordinary performance as a U.S. Navy Nurse Corps nurse anesthetist while serving as director of nursing at the hospital in Kandahar, Afghanistan. She and her team saved the life of a Navy SEAL chief who was shot multiple times. Gardner returned home in June 2020 after serving 10 months in Kandahar. She is a nurse anesthetist at Stony Brook University Hospital in New York.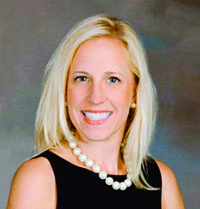 Leigh Sewell

(M.S.H.A. '09/HA)
Leigh Sewell (M.S.H.A. '09/HA) is the recipient of a 2020 YWCA Richmond Outstanding Women Award. The award celebrates the contributions of women representing a variety of area industries, from health care and education to marketing and government. Sewell is a graduate of VCU's Department of Health Administration and currently serves as president of Bon Secours' Memorial Regional Medical Center, Richmond Community Hospital and the Memorial College of Nursing.